FreeBet is a bet of a certain nominal value of 0.01€ that will be deducted from your account upon using the FreeBet. If the bet placed as a FreeBet wins, you will receive only the net profit and the value of the FreeBet will not count towards the winnings. FreeBet winnings are calculated as follows: FreeBet amount x odds – FreeBet amount = FreeBet winnings.

Example: You placed a FreeBet with a value of 5€ on an event with the odds of 2.00. If the bet wins, you will receive 10€ minus the value of the FreeBet - 5€. As a result, a total of 5€ will be credited to your account balance. All FreeBets are displayed on the My FreeBets page of your OlyBet profile.
Select the event/events you are interested in in the Sports or Live section.
Activate the " FreeBet Available" feature.
Select the FreeBet you want to use from the list.
Click on "Place a bet".
Ready! Your FreeBet has been successfully placed.
Desktop: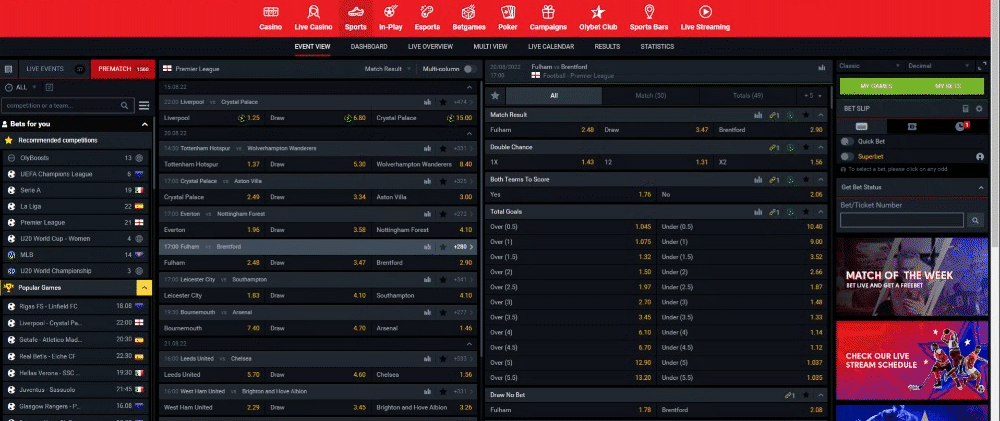 Mobile: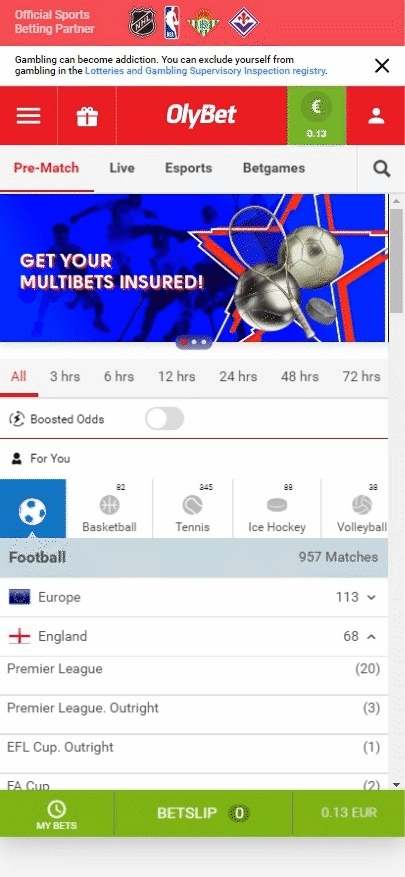 Why can't I use a FreeBet?
If you have a FreeBet, but it does not appear as an option on the event you have selected, it may mean that the event does not qualify for FreeBet requirements. Each FreeBet has terms of use, which can be found on this page. These rules apply to all FreeBets unless superseded by the terms and conditions of the FreeBet itself.
Can I cash out or refund my FreeBet?
Freebet cannot be returned (if the bet is canceled or returned) or paid out with the Cash Out feature.
24
-2
Was this article helpful?
11 out of 24 found this helpful